Irrigation Scheduler Mobile
This is integrated with AgWeatherNet and many other agricultural weather networks throughout the Western USA. It works well on any mobile phone as well as any computer that has internet access.  It automatically gets ET and rainfall estimates from weather stations and tracks the soil water deficit so growers can know when to irrigate and how much.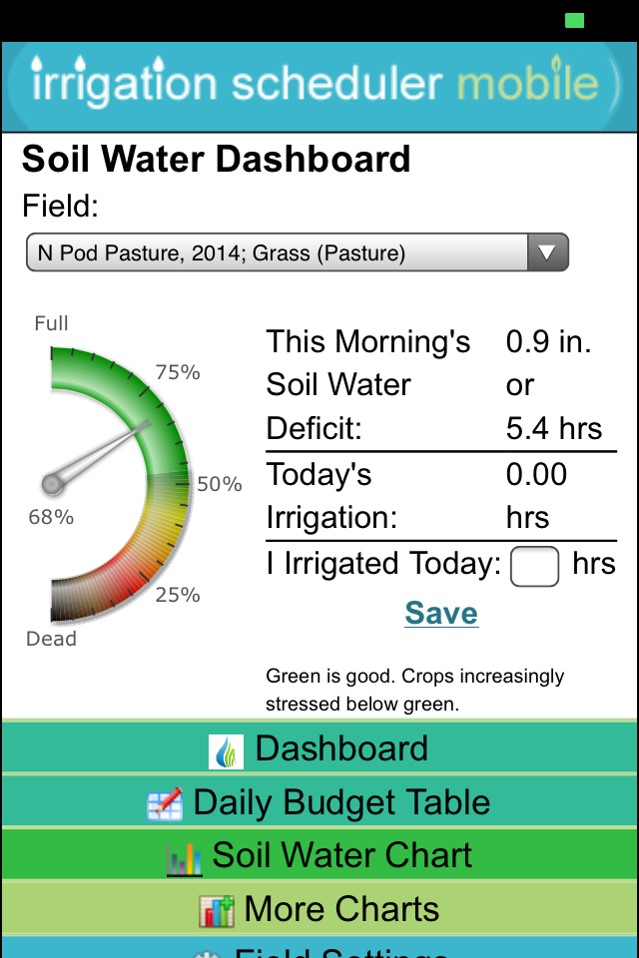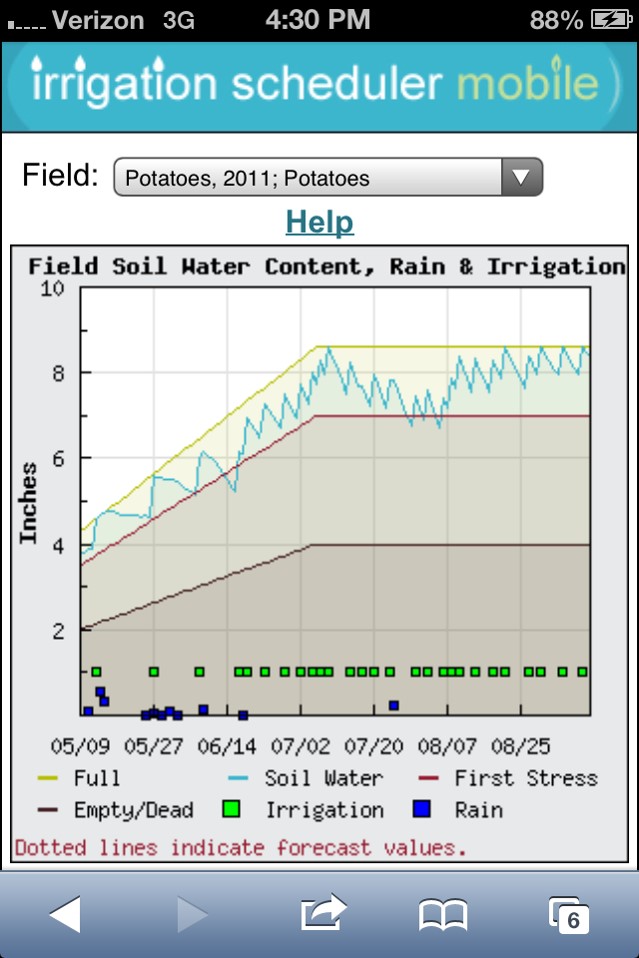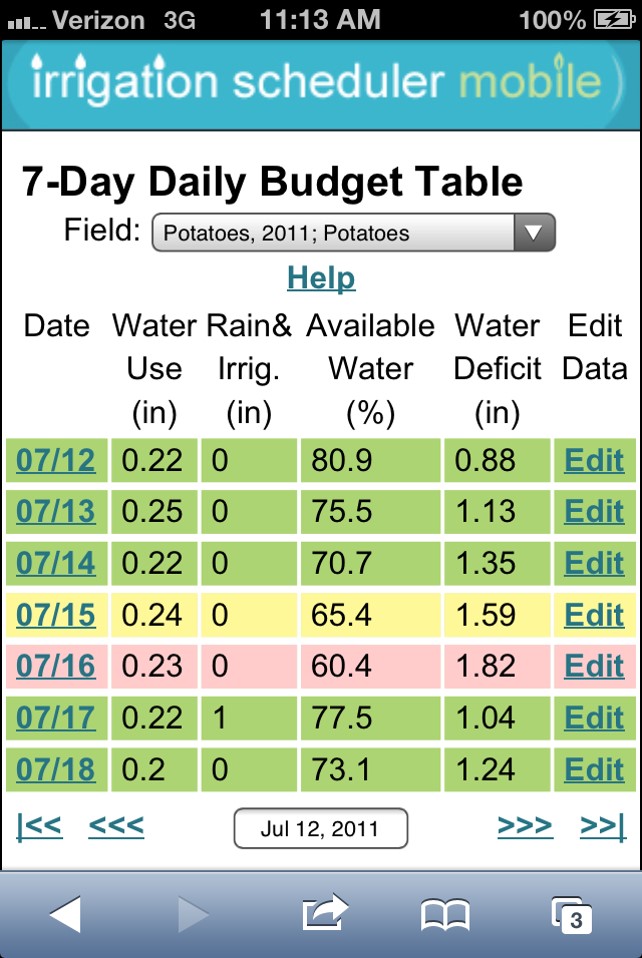 Irrigation Scheduler Mobile was developed by Troy Peters and Sean Hill Washington State University.  It was designed to be simple and user friendly.